From an Eighth-Grade Education to a World-Renowned Pediatric Surgeon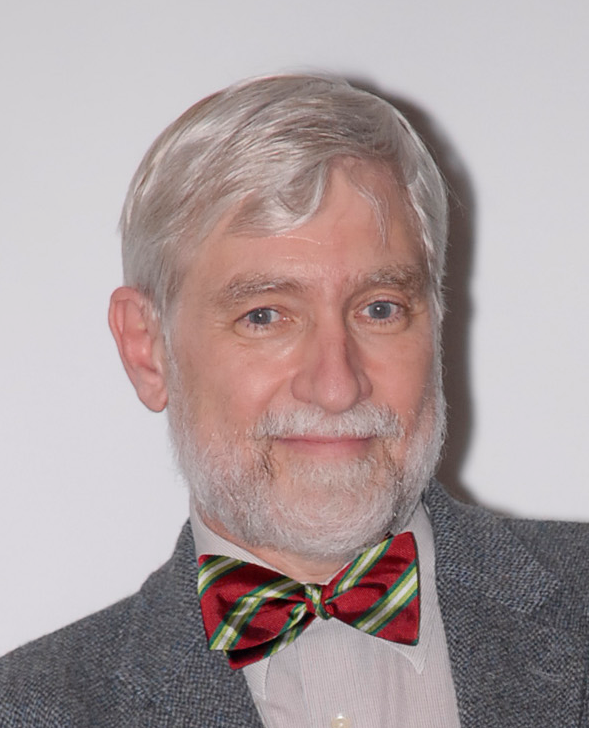 I promised a series of stories from those who have emerged from a Plain community with an eighth-grade education and went on to earn a college education. Today I begin that series with Freeman Miller, M.D. who is a world-renowned pediatric orthopedic surgeon. His distinctions include being listed in Best Doctors in America and U.S. News & World Report Top Doc, as well as receiving a lifetime achievement award for the treatment of cerebral palsy from the Royal College of Surgeons of Scotland. Dr. Miller is actively involved in research and has authored more than 100 research publications in peer-reviewed journals. He has written 11 book chapters and has authored several books for the education of medical professionals as well as parents and non-medical caretakers of children with cerebral palsy. As part of his focus on education, he trains residents, fellows and visiting observers, and is frequently invited to teach and lecture at national and international courses, institutions and educational symposia.
All this came out of Freeman Miller's humble beginnings of being born and raised in an Amish family and community. He is a shining example of what is possible for those of us who leave the Amish with only an eighth-grade education. Not all of us are going to make such a difference in our world as he has made. However, we can certainly make whatever contributions our talents allow. For some, acquiring more formal education is important in following their dreams and realizing their potential. Now Dr. Miller is helping to make that possible by supporting the Amish Descendant Scholarship Fund to help the former Amish who are in the beginning of their educational journey. I am grateful for his kindness and generosity.
I asked Dr. Miller a series of questions. Here is the interview.
How old were you when you left?
I was drafted during the Vietnam War when I was 18 and worked at the University Hospital in Denver Colorado. I was never a church member and went from the draft obligation into my college education.
What (or who) inspired you to seek a college education?
While I was working in the emergency room at Colorado General Hospital I found I enjoyed medical work. Initially I decided to enter a Physicians Assistant Program because the medical school route seemed too overwhelming.
What obstacles did you encounter?
The University of Colorado had a Denver extension and they encouraged employees to seek educational opportunity. I applied to the University and was send a letter of acceptance. However when I went to register, they noticed that I did not have a high school diploma and initially they said I would first need to get a GED. At the same time I was trying to sign up for class, there was a large demonstration with a pile of burning tires on the campus. I insisted they had sent me an acceptance letter, which I had in hand. With all the anxiety of the demonstration and my insistence on signing up, I seemed to be one less problem they needed. They agreed that I could take two classes and I would have to get at least a B in each class or I would be dropped. I thought this seemed like a fair arrangement.
Who supported you in this venture, and what kind of support was offered?
When I was allowed to sign up for two classes, I chose biology which I figured would be easy and it was, however I was most concerned about my language skills so I also signed up for an English class. During this time I was dating Lois who later became my wife, and she was my God-send English tutor or I would have never made a B in English. She continued to be my English support through college. When I took the Medical School Entrance Examination, my English score was quite low to where I was asked in several interviews if I have trouble with communicating in English.
What was your area of study?
I initially went through a Physician Assistant Program which was being newly developed mainly to serve the returning war vets, but I also qualified with my hospital experience. This was a combined Community College and University Medical School program. While I was completing this course, I gained confidence that I could manage the educational courses and I also could see that the program would be very limiting on what I could do. After completion of this degree, I returned to the University of Colorado, completed pre-medical class requirements, and was accepted into the medical school.
In what ways did your college education change your life?
My education has allowed me to have a rewarding career taking care of children with neurological problems, mainly cerebral palsy. It has also allowed me to have a very large world-wide exposure to many cultures, especially in connection with medical care for individuals with disabilities. I have been an invited guest speaker in more than 40 countries where I often have a chance to get to know and see how people are living. This wide exposure has given me a sense of how alike we are no matter where we happen to have been born and where we live. Here are some the examples that the educational experience has afforded me.
What advice do you have for someone who had their education limited as a child and longs for more formal education?
I think you probably have to get a GED, and there are a number of schools that offer evening classes to prepare you for getting a GED. Based on this experience you will gain confidence in being able to handle the world. If you grew up in a Plain community, you likely learned how to work, persist to get a job done, and you learned discipline. These are really important parts of higher education. Realize that many students you will encounter will not have these attributes and will struggle with setting study times and getting projects done in time. Realize that intelligence is not the primary defining factor in my estimation, it is having a work ethic and discipline to stick with it until you get to where you want to go. I think it is important to have a goal that you are working toward, although education for education's sake has merit. Growing up in a culture where education is not valued, I expect it would be hard to stay with the commitment that is needed to progress.
My first interview with Dr. Miller was published on the Amish Descendant Scholarship Fund blog in 2013.
To order a signed copy of my book(s), click on an image below. You will be taken to the books page of my author website to purchase.